"Voices" – voices that are generated from within as well as sounds that are heard from others. . . . For approximately the past ten years my work has been involved with social commentary, with the primary targets being the corporate structure, power and authority. The subject in the work in this exhibit is still concerned with social criticism, but has shifted its point of view inward, more toward personal politics as well as the role of the individual within the structure of the group-group dynamics.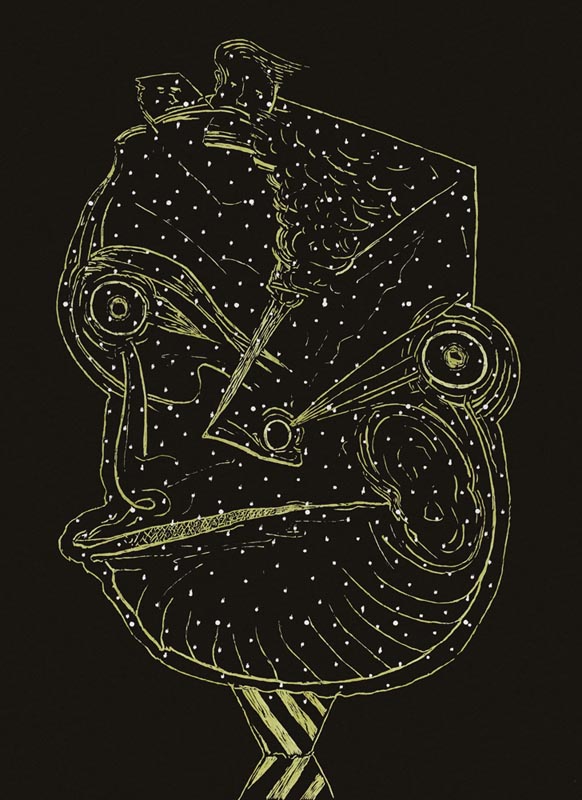 Borderhead (woodcut and acrylic, 21.75 x 29.75 in., 2009) MIchael Miller
These pieces have, as a common denominator, a graphic depiction of the internal and external voices we all experience. Examples are rumors, personal struggles, moral dilemmas, contentious interactions, paranoia, and self-reflection. These voices provide a private form of conversation, affirmation, argument, shouting, debate and other forms of vocal communications.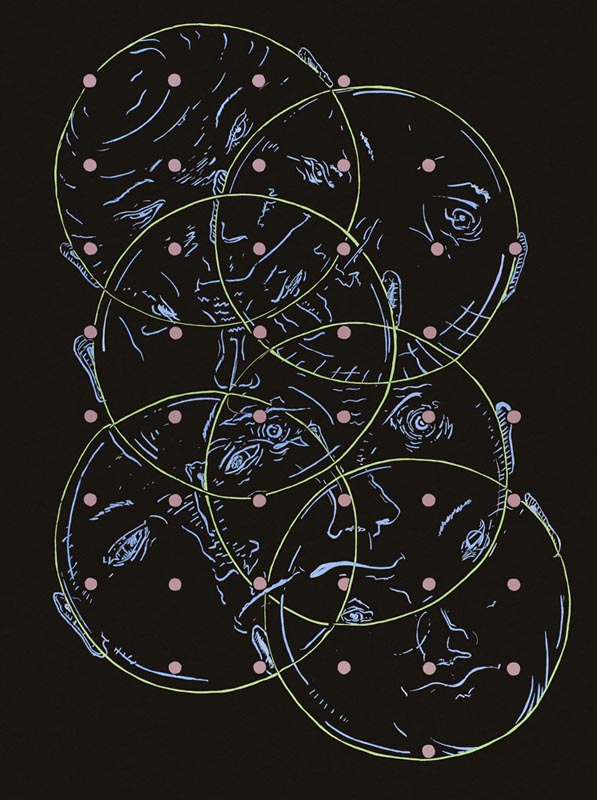 Bubbleheads (mixed media on paper, 21.25 x 28.75 in., 2009) MIchael Miller
I continue to use the face and head as universal graphic icons. For centuries, artists have used the same graphic strategy to represent the human condition. I have been influenced by any number of artist's that work in this manner, such as Paul Klee, Saul Steinberg, Robert Crumb, Daumier and the vast array of comics, manga, and political cartoons that I enjoy on a daily basis.
Michael Miller, Chicago 2010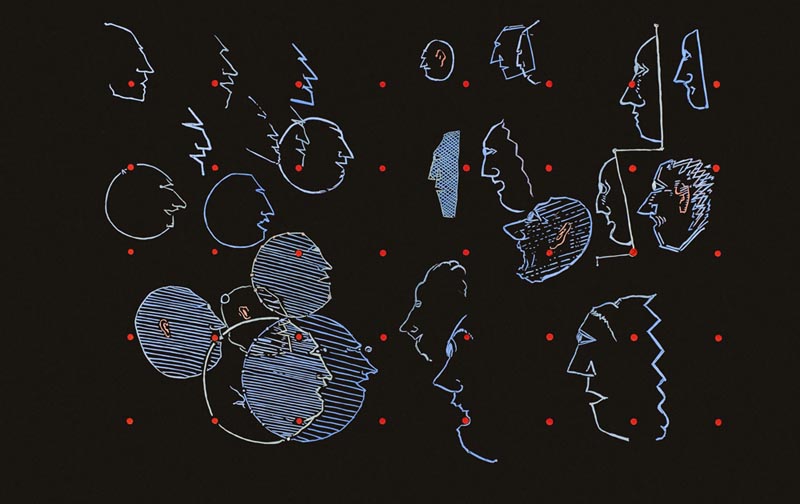 Debate (mixed media on paper, 33.25 x 21 in., 2009) MIchael Miller

Discussion (mixed media on paper, 28.5 x 20 in., 2009) MIchael Miller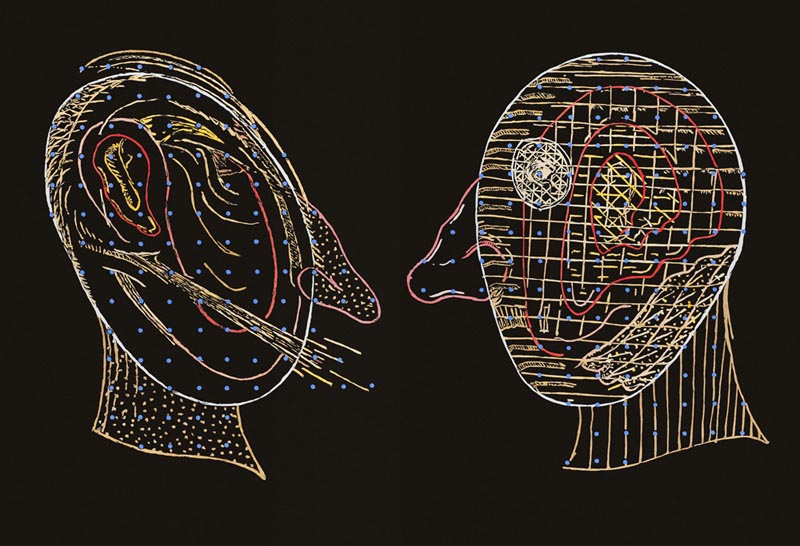 Eggheads (mixed media on paper, 43.5 x 34.75 in., 2009) MIchael Miller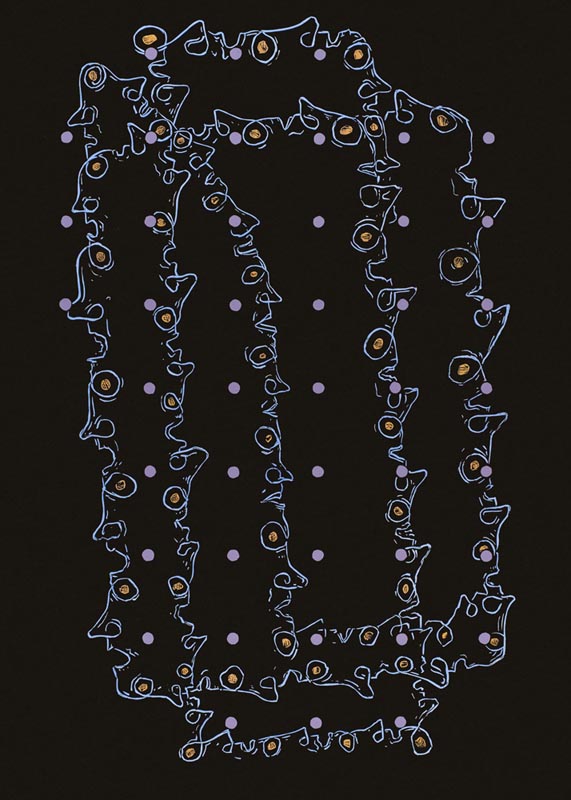 Headchain (mixed media on paper, 60.96 x 34.75 in., 2009) MIchael Miller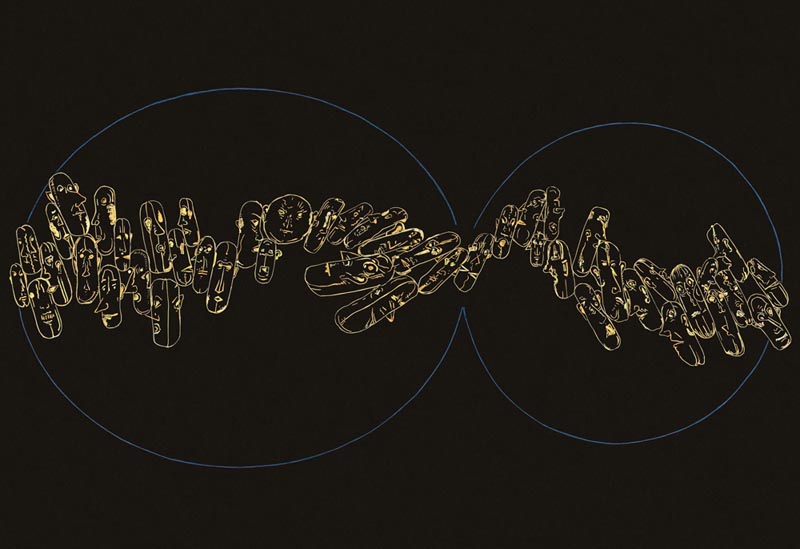 Headstring (mixed media on paper, 28.75 x 20.25 in., 2009) MIchael Miller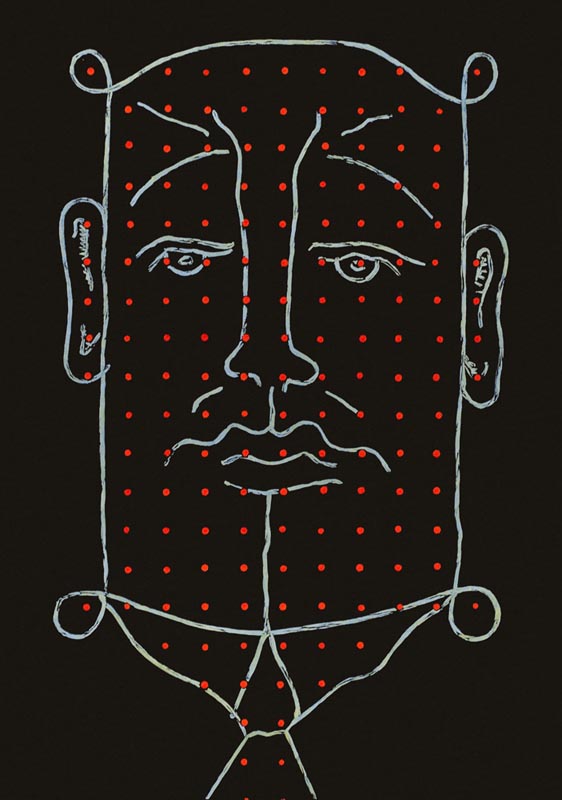 Loopman (mixed media on paper, 18.25 x 26 in., 2009) MIchael Miller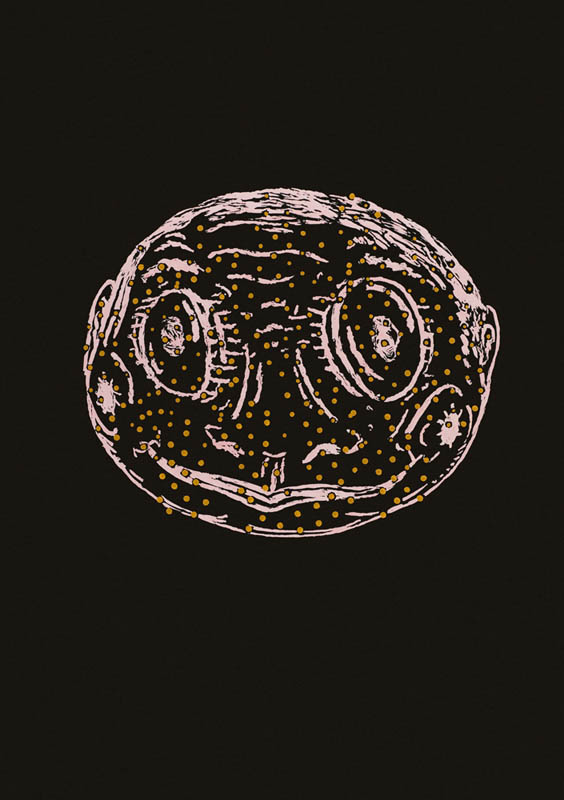 Roundhead (mixed media on paper, 21.75 x 30 in., 2009) MIchael Miller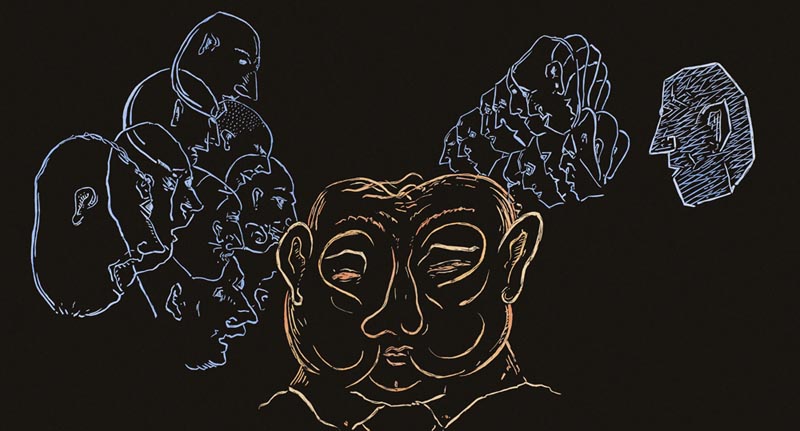 Voices (mixed media on paper, 28.75 x 15.25 in., 2009) MIchael Miller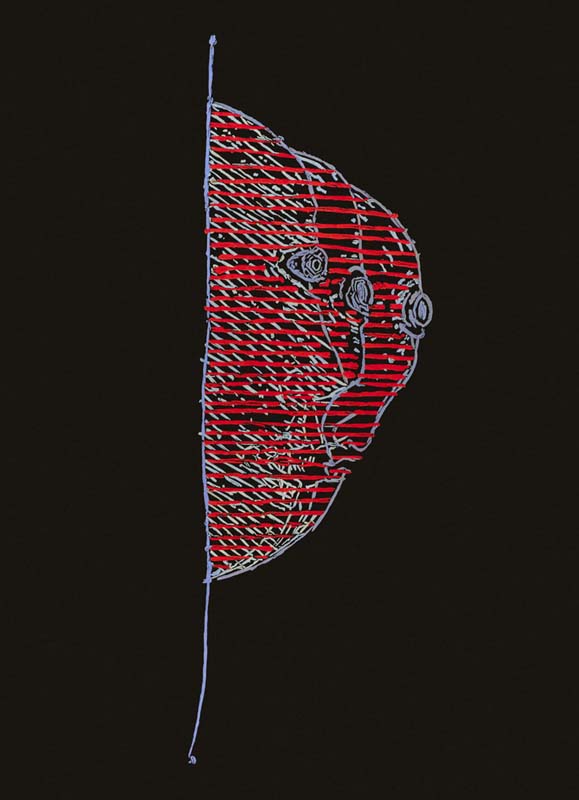 Wallheads (mixed media on paper, 21 x 28.75 in., 2009) MIchael Miller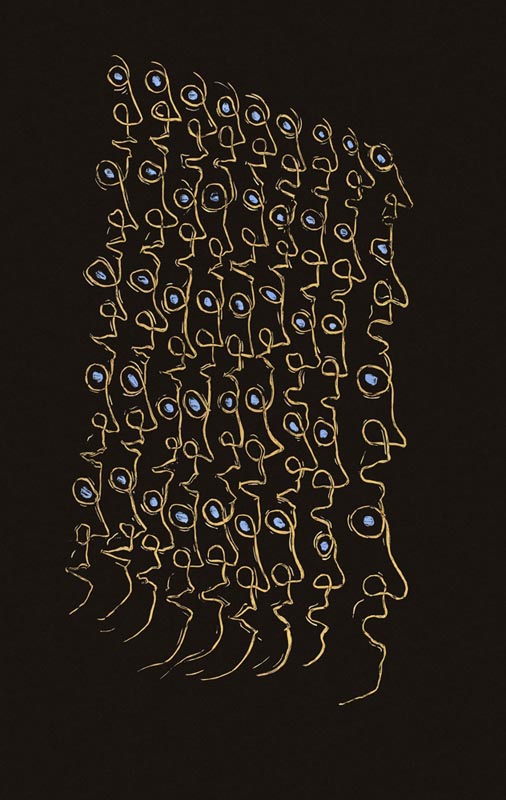 Yellowheads (mixed media on paper, 22.5 x 33.25 in., 2009) MIchael Miller