Dwight Chrissmass

---
Analogy: Hew : Yew :: ? is my personal "Rosetta Stone" -- an example of my l'art postale -- that functions as a key to locking all my perceptions concerning life and art. Some artist whose name escapes me once noted "All art is analogy." This postcard (see below) reproduces an objet trouvé I culled from an old SAT (Scholastic Aptitude Test) sample question booklet and "detourned" for my own purposes and allowed to "inhabit" the postal system.

Click here for a short interview with Dwight Chrissmass.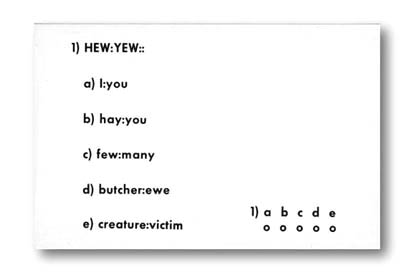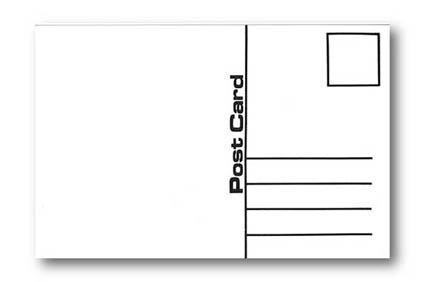 ---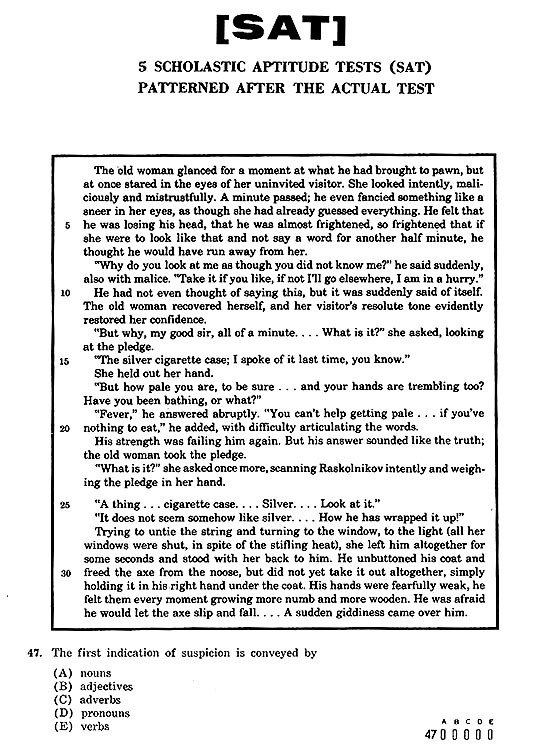 S.A.T.#1 (one of five in the series, collage, type on paper, 8.5 x 11 in., 1977) Dwight Chrissmass
---
Dwight Chrissmass (Dwitadeusz Krismasoski) immigrated to Los Angeles in 1976, then Chicago in 1982, from Krakow, Poland by way of Paris, France where he worked with the French Situationists. His early work and an interview appeared in Jim Hugunin and Theron Kelly's quarterly art journal The Dumb Ox. He recently passed away, a sad fact unremarked upon by the art press.