Kathleen King:Deciduous Divas
A mixed-media mural on canvas from the "Natural Fictions"
series for the Oriole Park Branch Library, Chicago, Illinois
Preliminary Studies for the mural: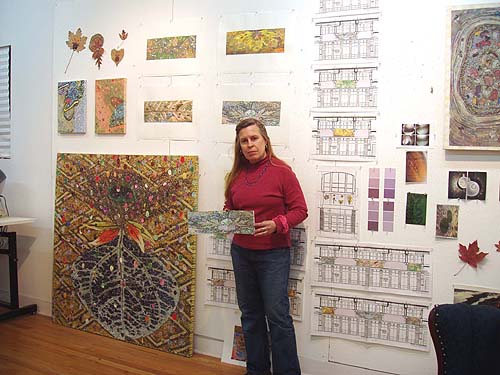 Ms. King, in her studio, presenting some of the original proposal materials.
Note large painting on the artists's left. The final commission will be
somewhat larger in scale than this painting.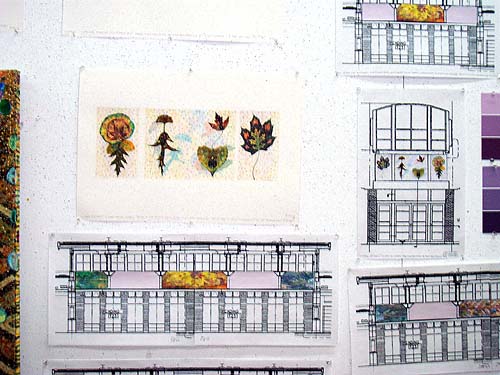 Some of the layouts for the orginal proposal.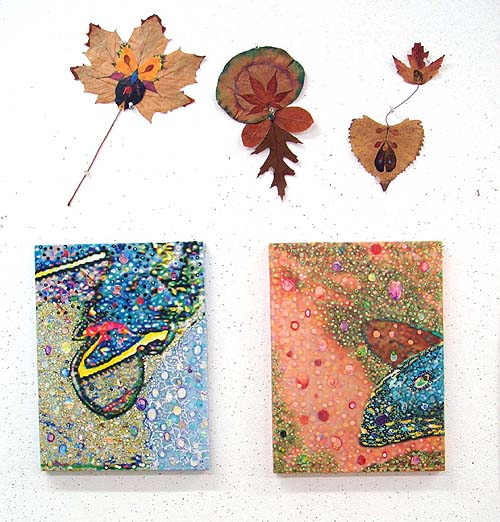 Source materials: (leaf detritus collage designs) and samples of final
media surfaces (acrylic media, acyrlic transfers and oil on two canvases).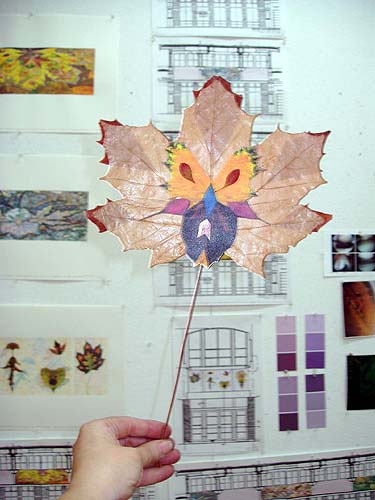 Original inspirations: to immortalize these humble little botanical
fragments as fantasy personages on a large scale ( 60 in. x 72 in.
x 2in. on stretched canvas) in a major art form (painting).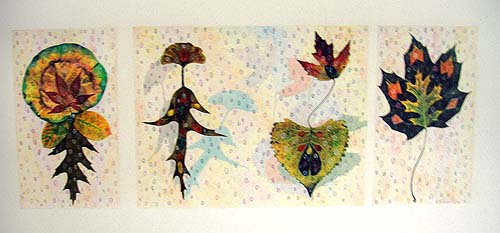 The final layout arrangement on paper done in mixed media graphics.
This original final proposal layout included three paintings
The Mural: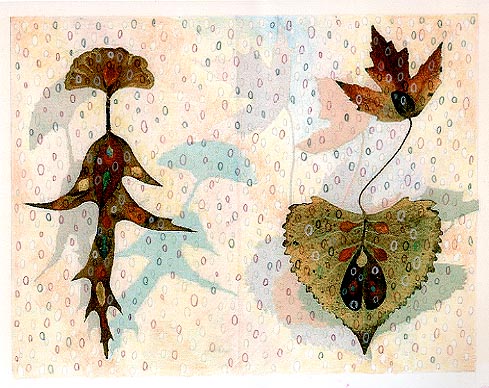 Deciduous Divas (acyrlic and mixed-media, 60 in.
x 72 in. on 10.6 ft. x 7.2 ft. wall) Kathleen King
(Due to budget constraints, only the central painting
will be commissioned for the Oriole Branch Library wall.)
The Work in Progress: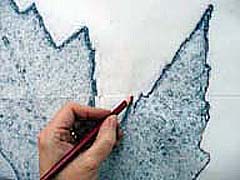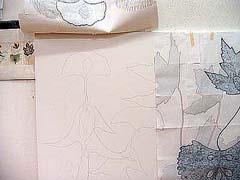 Transferring the compositional cartoon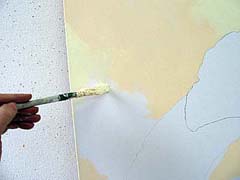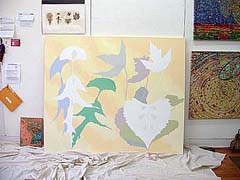 Applying first undercoat of acrylic paint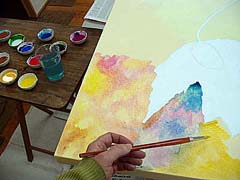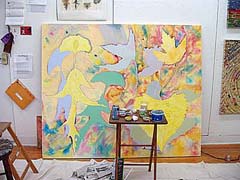 Applying 2nd "watercolor" layer in acrylic paint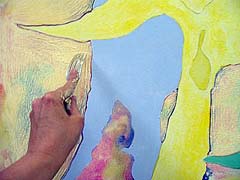 Applying a scratch coat texture in acrylic
paint over 1st and 2nd layers.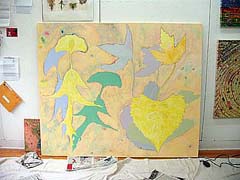 Progress at this point.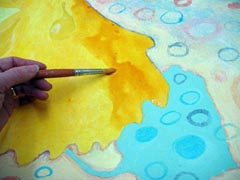 Multiple layers of transparent acrylic
washes are applied to the canvas
during the painting process.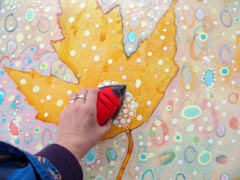 Sanding away some layers of acrylic paint
and medium to smooth the surface and
reveal some hidden surfaces.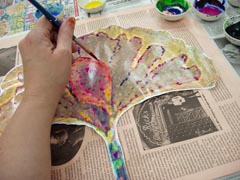 As the painting on the canvas is
developed, the decal transfers that
will be applied to the canvas, are
painted on also.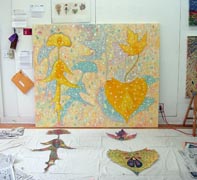 The decals, lined up below the
painting, are ready to be trans-
ferred to the canvas.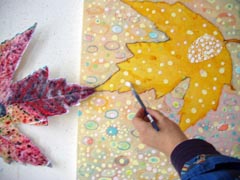 Each decal section is adhered to
the upper acrylic surfaces using
acrylic medium.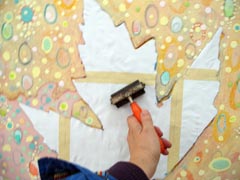 Brayering the decals into the acrylic medium
on the upper surfaces of the painting.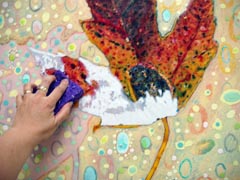 After a few days, to allow for complete
transfer, the paper backing of the decal
is removed with scruffy and water.

Detail decals are applied and removed
and additional details are directly painted
on the canvas.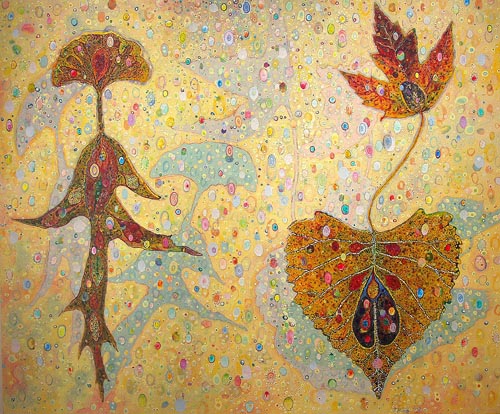 The painting as of 10/08/05. Detail below.