mmmiiiiTwo From California
bbbbbbbibbbbiiib(Click on images to view either biography or exhibition)
Biography / Barbara Runge / Painter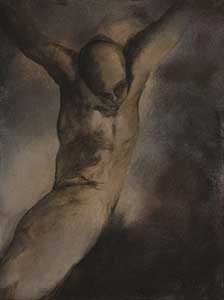 mmmmmmmmmmmmmmmmmmmmmmmsSacrifice
Canadian born, Barbara Runge is committed to the study of the language and mystery of art. She believes that through the exploration of art we can begin to perceive harmony and in turn feel harmony within ourselves. Barbara uses acrylic, oil, and sometimes mixed media to accomplish a unique blended style of painting. She has produced several bodies of work, but all share a common thread of life in all of its diversity. This particular body of work explores her fascination of the figurative abstract image. Runge feels provoked by the human condition and all of its complexities, which has lead her to create paintings that may be considered somewhat disturbing. However, Barbara feels that it is possible for us to be drawn into a deeper place of discovery by this type of stimulating imagery.
Barbara Runge
276 N. El Camino Real #34
Oceanside, Ca. 92054
760-231-6290
e-mail rungeart@cox.net
http://www.rungeart.com
Biography / L. A. Vogel / Photographer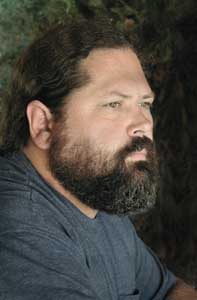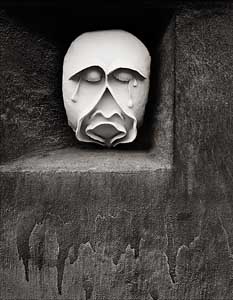 mmmmmmmmmmmmmmmmmmmmiimSong of Sorrows

Larry Vogel has been involved in photography since 1976 and in recent years has become a multi talented artist using several mediums to pursue and express his creative explorations, including, photography, ceramics, painting and sculpture. Larry has exhibited his work since 1979 and continues to exhibit nationally and internationally, including exhibitions at The Ansel Adams Gallery in Yosemite, California, the Susan Spiritus Gallery in Newport Beach, California, and the Africus, Johannesburg Biennale in 1997. Vogel's work can be found in numerous private and corporate collections. He was awarded a photographic scholarship from The Friends of Photography for the Ansel Adams Photography Workshops in 1983, which Vogel says he was fortunate to be able to attend, as it was the last of the workshops that the renowned photographer, Ansel Adams, was alive to teach. Larry Vogel is a co-founder, and current director of The Photographers' Exchange, a membership group dedicated to fine art photography, which has held monthly meetings for members since 1990.
Larry Vogel has continued to evolve as a creative artist and has created several bodies of work, some traditional in concept and technique and others very experimental and abstract in technique and vision. Because of his evolving approach, neither he, nor his works can be successfully categorized or pigeonholed, which Vogel finds somewhat refreshing and liberating.
Vogel continues his artistic evolution as he enters into the digital age. Although many of his contemporaries question and hold off the move into this new digital era, Vogel welcomes it with open arms. New works have already been spawned using multiple image digital techniques fused together in Photoshop. Vogel has also begun to use state-of-the-art digital output for all of his current photographic works of art. He has abandoned the traditional "wet" darkroom process in favor of the newest UltraChrome inkjet printing technology. UltraChrome prints are made using high-tech pigmented inks, which preliminary tests indicate color longevity that exceeds current "wet process" color materials.
L.A. Vogel
276 N. El Camino Real #34
Oceanside, CA 92054
760-231-6290
e-mal vogelart@cox.net
http://www.susanspiritusgallery.com
http://www.lavogel.com/